I've neglected this space for far too long; in that time I've had Eclairs in Paris, coffee in Amsterdam and an amazing lunch in London.
It's been an active couple of weeks; exhausting but in a good way, I wouldn't have it any other way.
I'm back now, and just like last year I'm battling a cold again.
I have plans for soup this weekend, black-eyed peas stewed in a brothy sauce with lots of harissa and cumin and topped with fried sage – I can almost taste it!
But I'll like to share this lemon olive oil cake with you before I move on to that – I've had this post prepped and ready for weeks, waiting for words to go with it. It feels surreal to be staring at it again after all this time.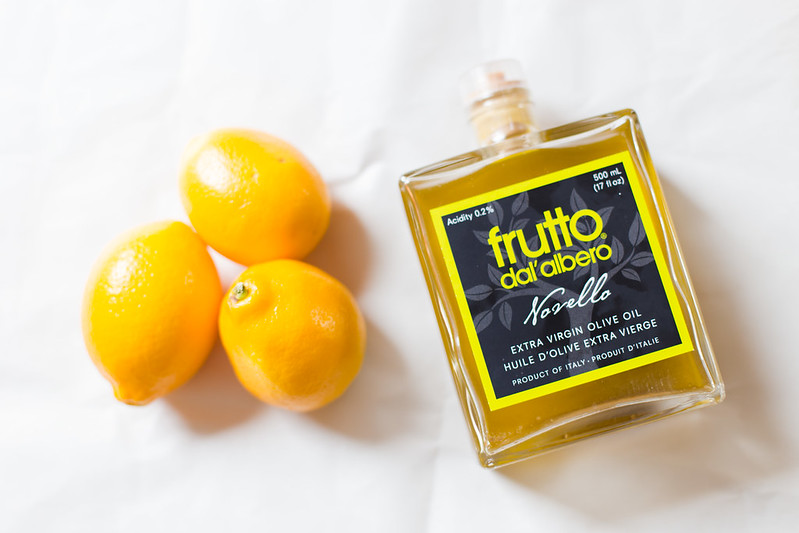 This cake saved me this summer, not in that critical and dramatic way one usually gets saved, but I made it a few times over summer and it felt like a little victory every time it came out perfectly. It made life deliciously easy.
It's one of those cakes that looks like a bit of work, but it really isn't – it's a breeze to make and it turns out spectacular every time!
I collected a few teas during my vacation, I stayed across the street from the oldest tea house in Paris.
I knew I'd need lots of tea to get me through the damp grey autumn and winter months ahead; I had these intoxicating images of cold rainy afternoons curled up with aromatic cups of tea with generous slices of this cake.
I try to use mild and fruity olive oils that taste smooth for this cake, and Meyer lemons if I can find them, although I'm beginning to love the bold flavours of regular lemons.
I love the sweet lemony flavours. It's the perfect everyday cake for breakfast or afternoon tea, and light enough as a refreshing dessert (after a heavy meal) with whipped cream and fruit.
This is one of my favourite cakes just because it's simple, rustic and delectable with wonderful crumb and texture.
We've been collecting a list of cakes for our would-be café for years and this definitely makes the cut.
[print_this]
Lemon Olive Oil Cake
INGREDIENTS
2 cups flour
1 teaspoon baking soda
1 teaspoon baking powder
1/2 teaspoon kosher salt
1/2 cup extra virgin olive oil
3/4 cup agave nectar or honey
3/4 cup nut milk
1/4 cup lemon juice (I used meyer lemons)
2 – 3 tablespoon lemon zest (Used meyer lemon zest here too)
2 teaspoons vanilla extract
1/2 teaspoon almond extract
DIRECTIONS
Preheat oven to 350 degrees F. and grease a bundt or 8-inch round cake pan
Sift flour, baking powder, baking soda together in a large bowl, add salt and mix
Whisk olive oil, agave nectar, milk and lemon juice in smaller bowl
Add the lemon zest, vanilla and almond extracts and mix
Pour the flour mixture into the wet ingredients and stir until well combined. Do not over mix
Pour batter evenly into greased bundt or cake pan
Bake in oven for 30 – 35 minutes, until toothpick inserted in the center comes out clean, rotate pan halfway through to ensure cake bakes evenly
Remove from oven and cool in pan (on a wire rack) for at least 10 minutes, then remove from pan and allow cake to cool completely before serving.
Enjoy!
[/print_this]

[Tweet "Simple but impressive lemon olive oil cake, light, airy, not-too-sweet, wonderful crumb and texture."]